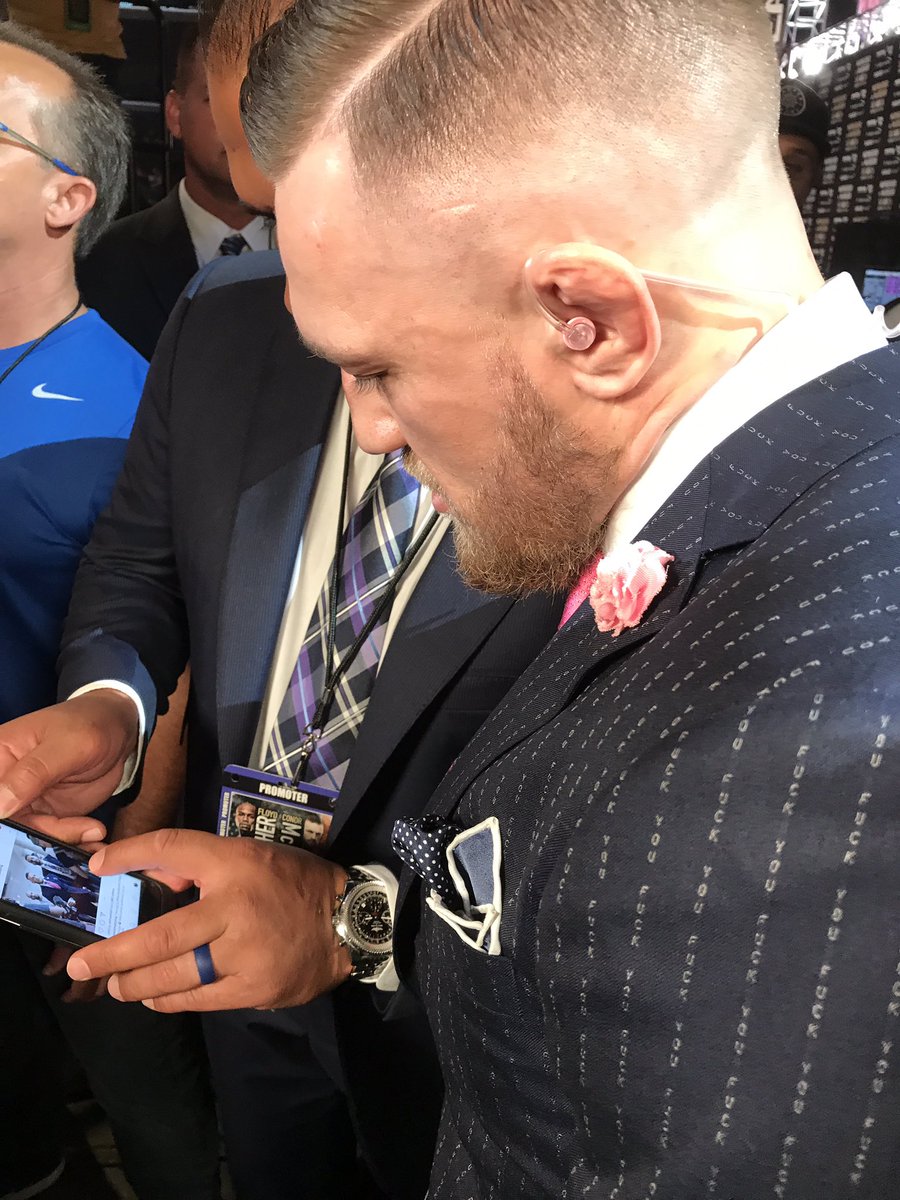 The press conferences for the upcoming Floyd Mayweather vs Conor McGregor fight have been very entertaining and I'm sure this fight will break all the pay-per-view records. My favorite thing so far was the pinstripes in the above suit worn by McGregor. The pinstripes either say "FUCK YOU" or "YOU FUCK" depending on how it's read. Since Conor is Irish I vote for "YOU FUCK" just because it sounds better with a brogue.
It has been conformed that McGregor will have a significant financial penalty for any "non-boxing" move he pulls in the ring. With that in mind, Connor should try to get off to a quick start and if at any point he feels like he's ahead on points he should just roundhouse kick Mayweather to the head. Paying the financial penalty will be well worth it because such an outcome would guaranty a second fight and a second payday. Highly doubtful Conor takes my advice.
The fight is giving off the
Viper vs the Mountain fight vibes from Game of Thrones
. If you recall the Viper was dancing all around the Mountain inflicting damage upon damage but all it took was one moment for Clegane to give Oberyn Martell a permanent headache. Mayweather started off as a huge favorite to win at better than 10-1 odds against but it has been bet down to McGregor +$470 to Mayweather -$640. I'm rooting for McGregor but think Mayweather wins. I'm going to watch but I'm not going to bet on the fight.