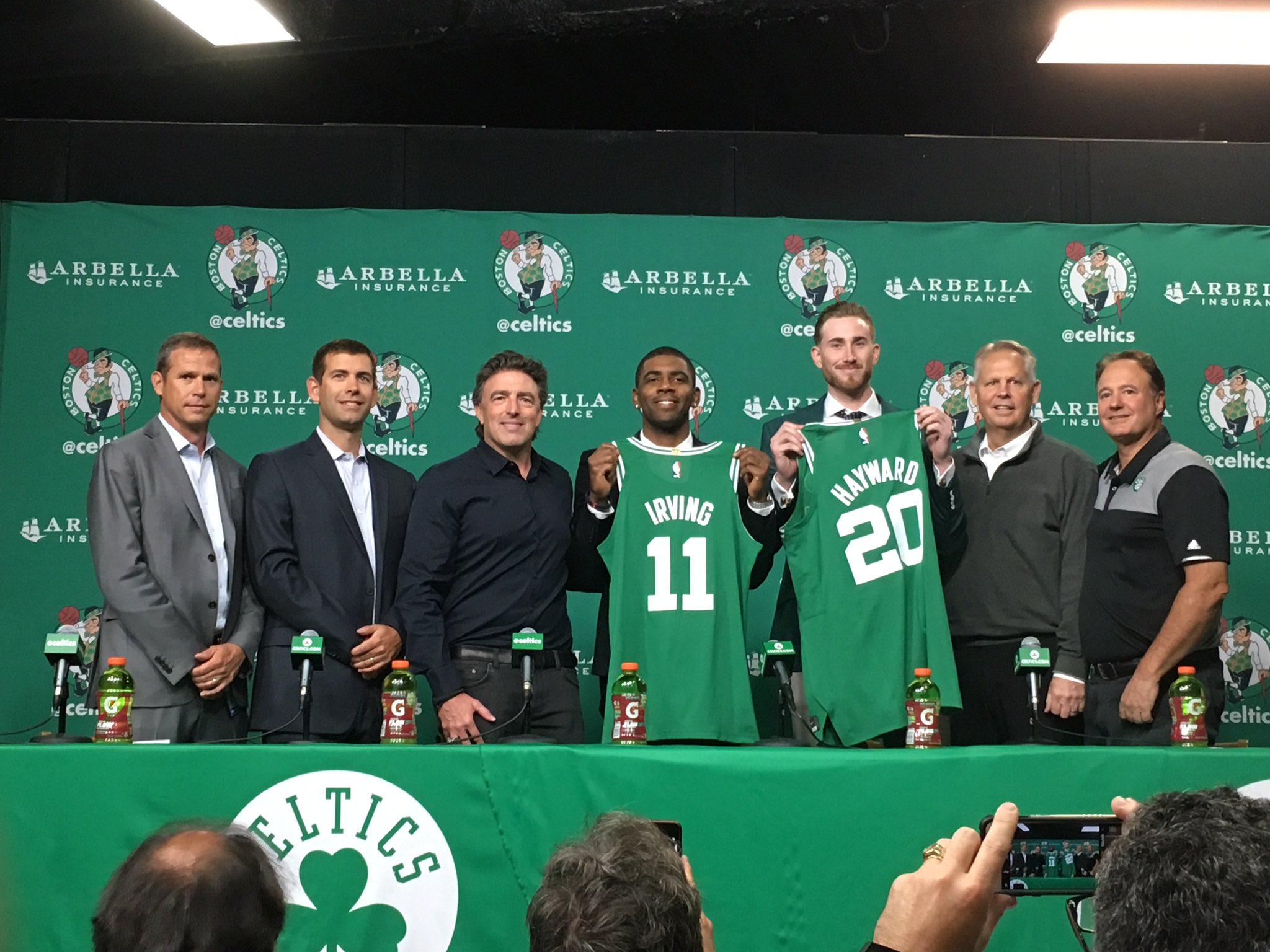 The deal that's sending Kyrie Irving to Boston in exchange for Isaiah Thomas, Jae Crowder, Ante Zizic, the Nets 2018 first round pick and now Miami's 2020 second round pick is finally official. All that delay and anxiety for a lousy second round pick. Cleveland gets a "sweetener" but comes off much worse in the end.
The extra second round pick probably doesn't mean anything to Danny Ainge (another asset he basically picked up for nothing) but I bet he's pissed that Cleveland pulled this move when he thought the deal was agreed upon and announced to the public. It will probably be a long time before Ainge calls Cleveland about another deal. That's probably true for a number of NBA GM's. Even when they think they have a deal the opposite GM is probably going to ask for confirmation that owner Dan Gilbert has publicly signed off on the deal. The deal with Boston netted Cleveland an extra second round pick but the way they did it is probably going to cost them much more than that in future deals. The Cavaliers are going to have to pay a Dan Gilbert jerk tax going forward for the foreseeable future.
That might be unfair to say but I think it is true. Sure Cleveland could have had legitimate concerns about Isaiah's hip moving forward but the way they handled the situation insinuated that Danny Ainge and Boston were less than forthright about the severity of Isaiah's injury. The way Cleveland handled this has painted Isaiah Thomas as damaged goods which isn't exactly going to be helpful when it comes time to try and re-sign him after this season. The way the Cavaliers acted will make people think Dan Gilbert is an interfering ass who's not worth the aggravation.
That's the perception right now and in life often perception is the reality. And the reality is that the Cavaliers are worse off today than they were a week ago and they have nobody to blame but themselves. All for a lousy extra second round pick.
No wonder LeBron is in such a hurry to bolt for Los Angeles.
Photo from @Steve_Hewitt