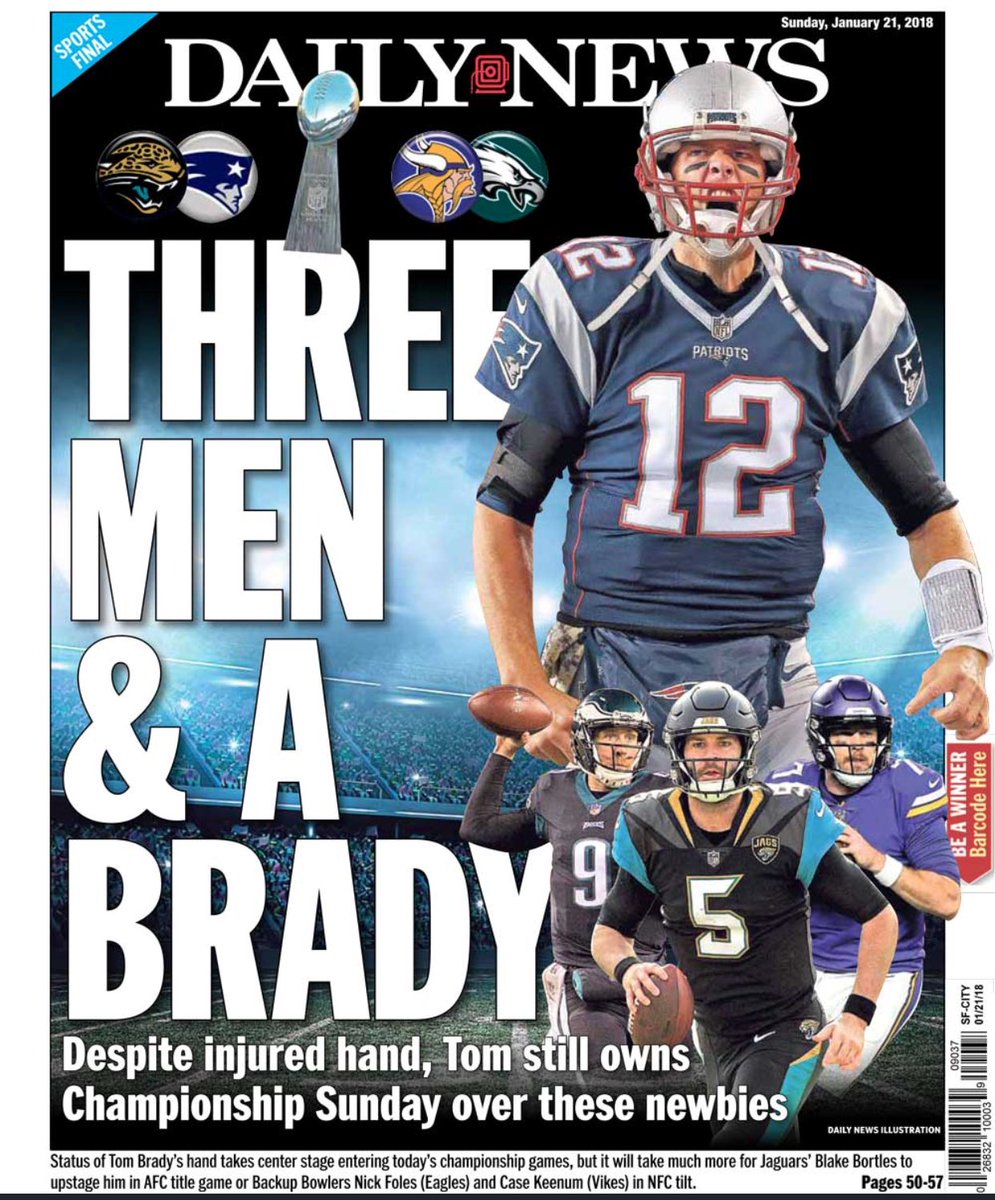 With all the talk about Tom Brady's hand - I wouldn't be surprised if in the Patriots first series from scrimmage he doesn't throw a bomb to Brandin Cooks. The Jags probably won't be expecting that which is exactly why New England will give it a shot.
Today marks the 24th anniversary of Robert Kraft purchasing the Patriots
. Today will mark the 43rd playoff game for the franchise since Kraft took ownership. There is not an owner in any sport that can claim that sort of success that Bob Kraft has had (and continues to have) with the New England Patriots.
The Patriots are favored over Jacksonville by 7.5 but if you look at the over under Vegas has the Pats line at 27.5 points and the Jags at 17.5 points. That's a spread of 10 points - not 7.5. Something doesn't add up.
Today I'm taking New England (got it at -7 and bought a half point for -6.5) and taking a chance on the Vikings (-3). Good luck everyone!