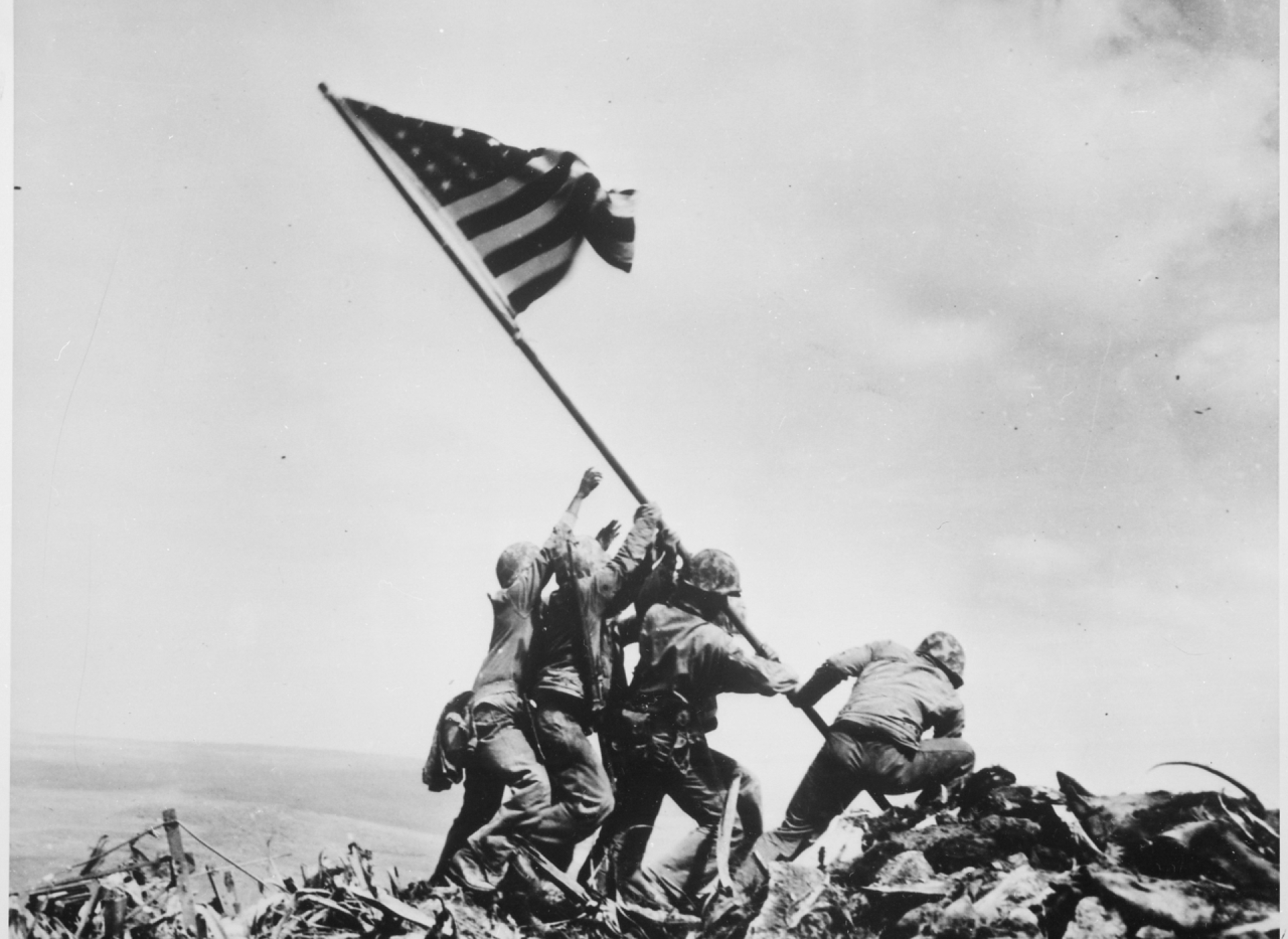 Today is the anniversary of the iconic photo by Joe Rosenthal of raising of the American flag on Mount Suribashi on Iwo Jima. The fighting on the island actually started four days earlier on February 19th.
The story of this battle
is something every high school student should have to learn before they are allowed to graduate.
Semper Fidelis.