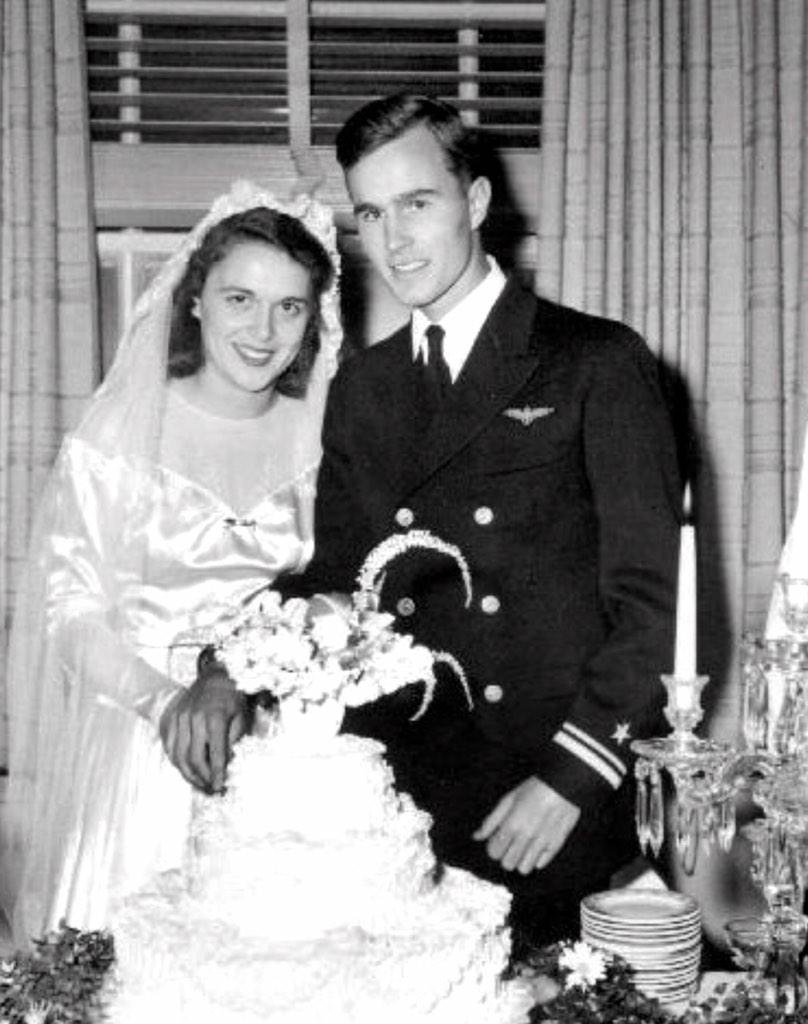 George and Barbara Bush's wedding photo in 1945.
-
Statement from President George W Bush on the passing of his mother
.
- S
tatement from President and Mrs. Obama on the passing of Barbara Bush
.
-
A reminder on the type of person Barbara Bush was
.
-
General Chuck Yeager has a couple of anecdotes on how fine a person and how down to earth Barbara Bush was
.
-
Five years ago George HW Bush shaved his head in support of the son of a secret service agent
. It should be remembered that George and Barbara lost their first daughter Robin to childhood leukemia. Now after 73-years of marriage George has lost the love of his life. Reportedly he was holding her hand as she passed.
My prayers are with George HW Bush and the rest of the Bush family.