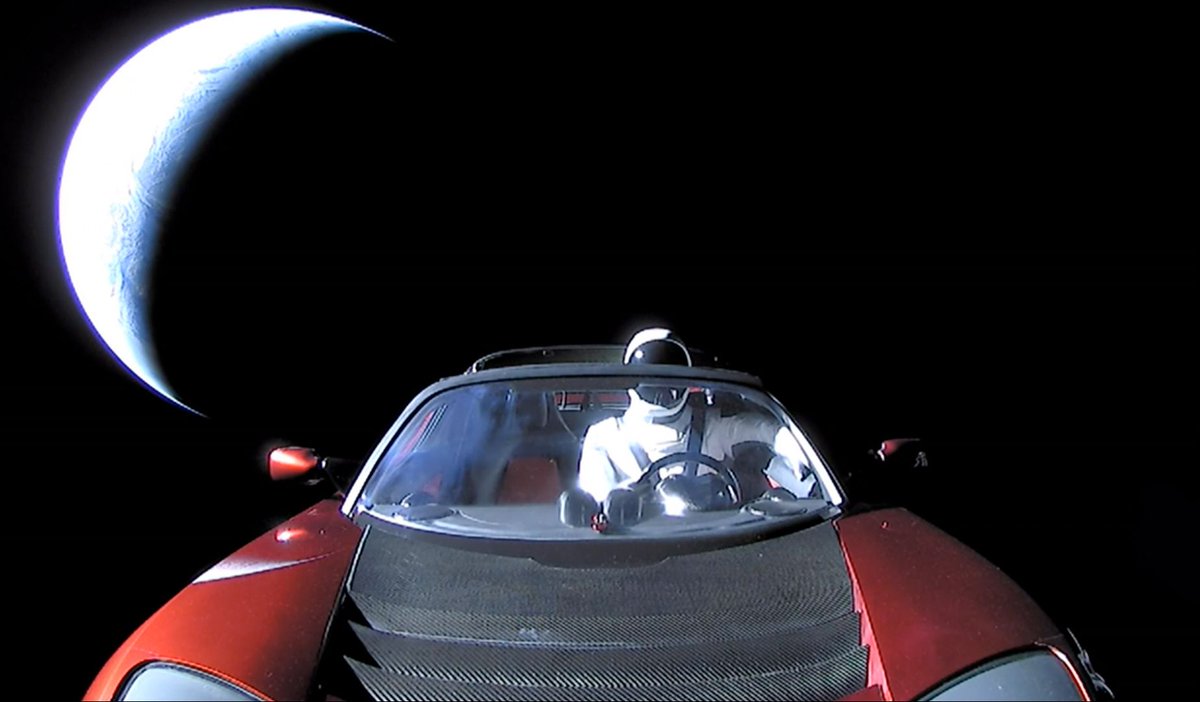 Busy week in Musk World with a series of comings and goings.
The week started auspiciously with SpaceX's Starman, still seated in his Tesla Roadster, passing Mars
.
Meanwhile on Earth,
Elon Musk walked the distance of the Boring Company's tunnel under LA
. The tunnel is scheduled to open December 10th. That should be fun.
And Robyn Denholm was named new Chair of the Tesla Board
. Interesting to note that she has a telecommunications background.
That telecommunications background might come in handy to help Musk on Space X's Starlink satellite broadband project. Things aren't going so well there
with Musk recently "allegedly" firing several top engineers working on the project.
Of all of Musk's "projects" I feel that the Starlink idea is the least feasible.
And it seems I'm not alone in my skepticism
.