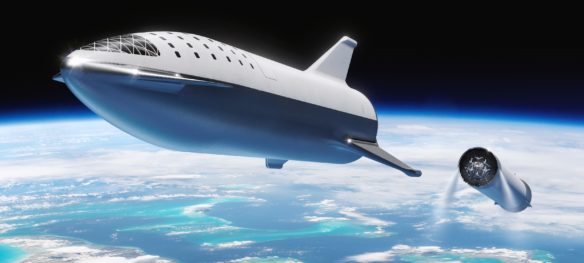 This week in Musk World.
SpaceX hot-fires Falcon 9 with Crew Dragon aboard prior to first orbital launch
. Manned orbital missions are getting closer and closer. In other SpaceX news -
Elon Musk explains Starship's stainless steel look
. There are many thermal property and cost related benefits in going with steel. Not mentioned is how wicked awesome stainless steel looks on a rocket.
Interesting -
is Tesla the next great marijuana stock
? Their Powerwall could be a boon to growers.
Sentry Mode coming for Telsa cars with Enhanced Autopilot
. An ingenious way to utilize the built-in cameras for a 360-degree look at your vehicle while you are away. Cool - Tesla's Sentry Mode will even play
Toccata and Fugue in D Minor
to ward off would be car thiefs. Kind of amusing that we are the point of talking about these sort of fun enhancements instead of the very survival of the company.
Telsa certainly has come a long way
.
And finally a Public Service reminder -
you don't put gas into a Tesla
.