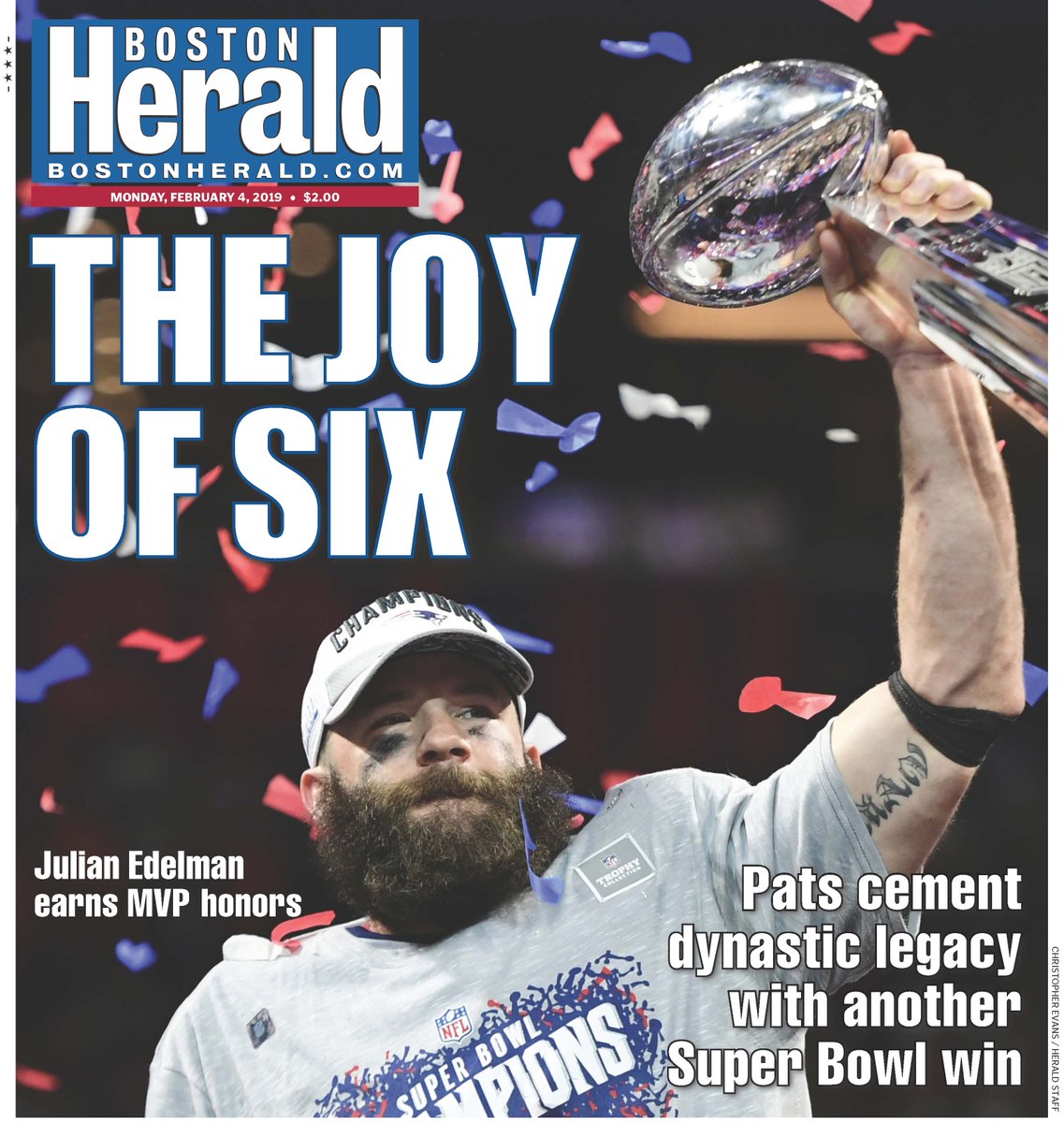 After a 98-day drought the City of Boston finally gets another championship! (And a Duck Boat parade on Tuesday.) Great day for Boston and all of New England!
So if you bet $100 on a moneyline parlay on the Bruins, Celtics and Patriots all winning yesterday you'd have won $460. (And you'd probably mention it in a blog post.)
It's amusing because it's kind of true
. There just wasn't the same joy to this as the other five. Maybe it had to do with how hair-pullingly frustrating the actual game was
And the lack of fanaticism wasn't just because of
the politics creeping in
. Although I do like
The Times of Israel noting that Julian Edelman was the first Jewish player to win the Super Bowl MVP
. (As a reminder Robert Kraft was also responsible for being the first person to bring the Lombardi Trophy to Israel.)
Go Pats!