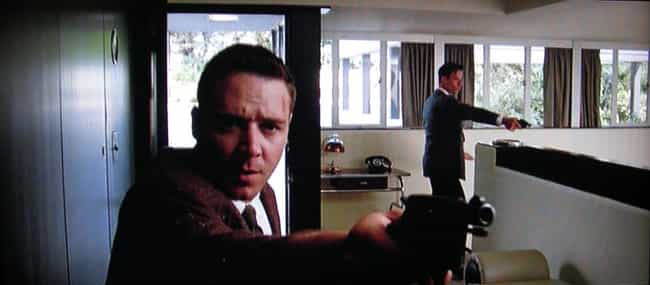 This was my favorite reaction to the "suicide" of Jeffrey Epstein
.
My initial thoughts to the news was to think of the scene in
LA Confidential
where they find Pierce Patchett dead from an apparent suicide. The Russell Crowe character Bud White remarks along the lines of, "Wasn't his idea [to cut his wrists], his fingers were broken."
Many conspiracy theorists will point to the Clinton's as being responsible.
And with pretty good reason - they do have a track record
. And what are the odds that accused Epstein "associate" Ghislaine Maxwell also "succumbs to grief" over the death of Epstein? Before she testifies of course.
Bravo Wikipedia on the new definition of "Suicide Watch"
.