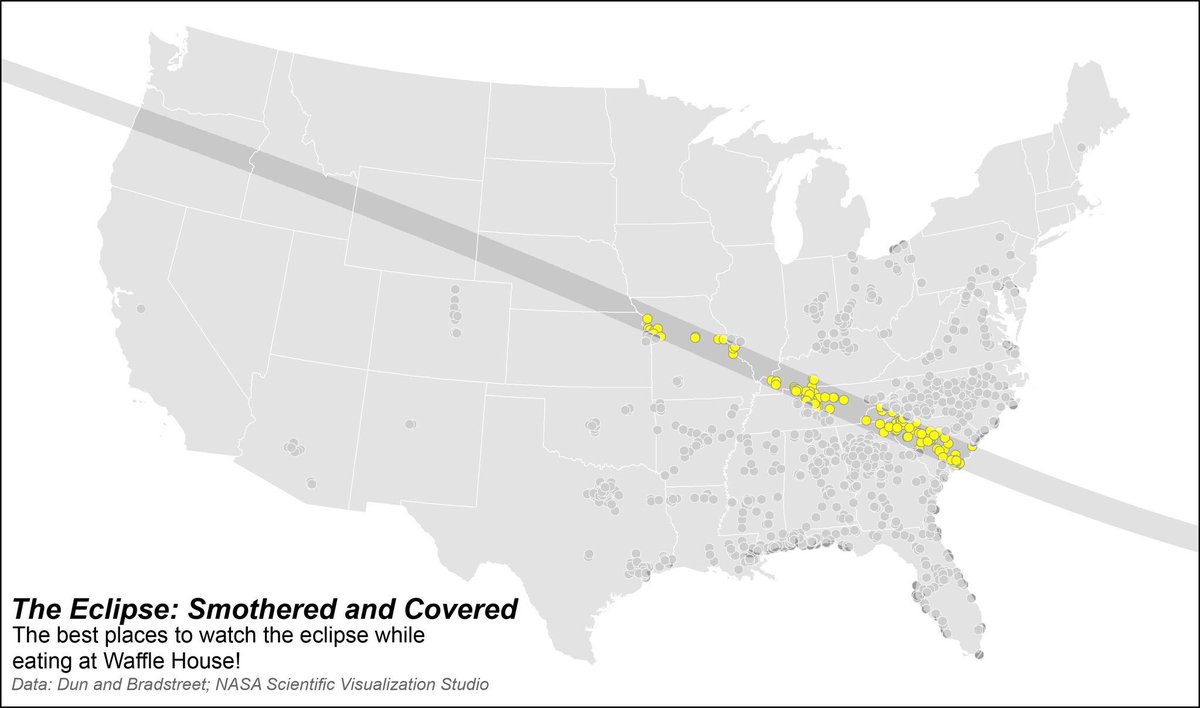 Everyone wants to get in on the Eclipse business.
Above is a map of the best places to watch the eclipse while eating at a Waffle House
. Because - you know - people were clamoring for that information.
The last time I ate at a Waffle House was in Nashville (one of the yellow dots on the map). The waitress took our order and a few minutes later, unbeknownst to us, quit her job mid shift. It was about 20-minutes before anyone came to our table to check on us and ask us again for our order since it was never put in by the now former employee. After we ate the manager, prince of a man, offered us a 10% discount on our meals for our trouble. Did I mention it was the last time I ate at a Waffle House?
In other news, my daughter is going to Nashville to view the eclipse. I think I raised her well enough that I don't have to advise her to view the eclipse from somewhere better than a Waffle House.