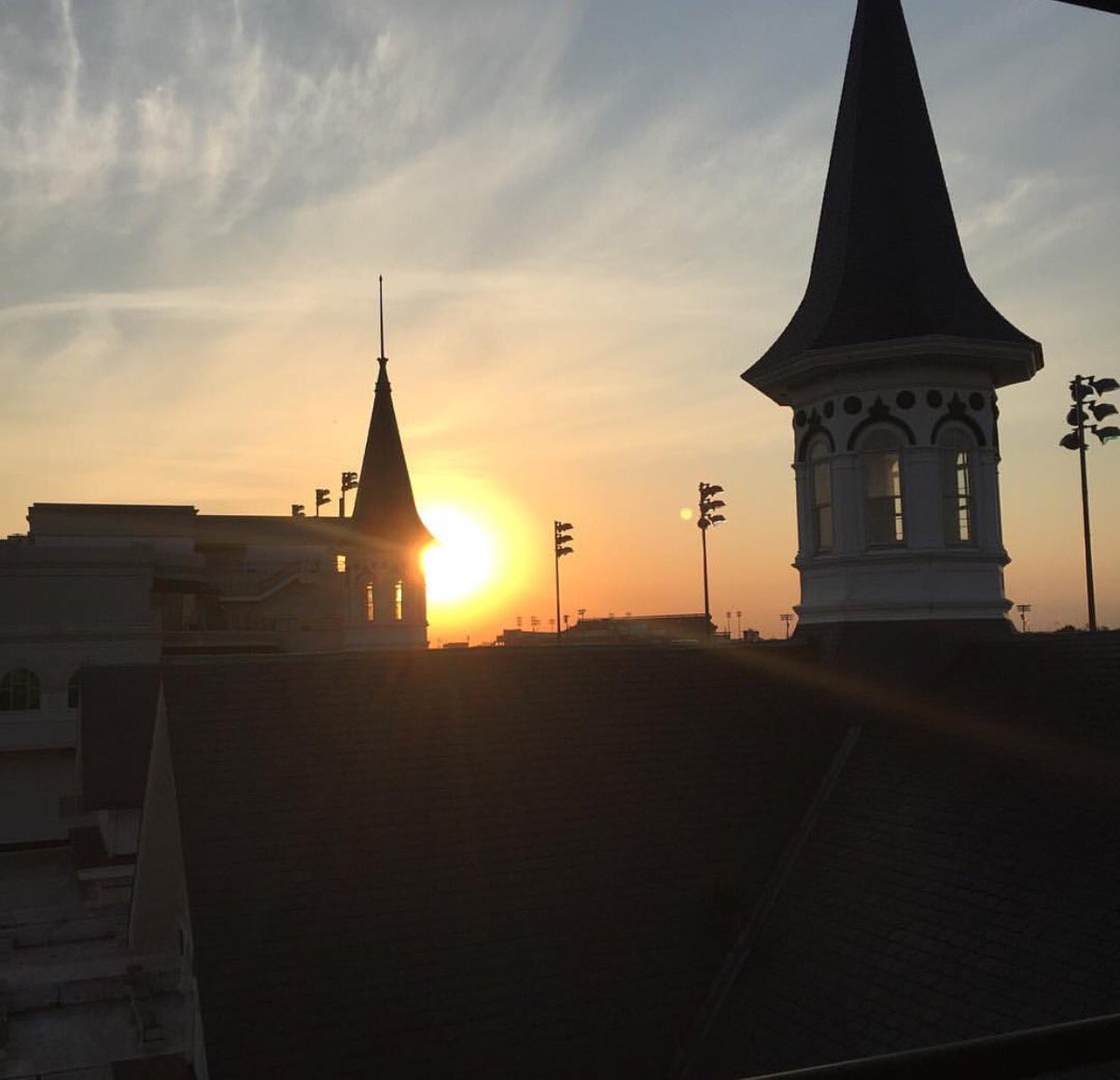 Today is Kentucky Derby day! The above image is sunrise over the twin spires of Churchill Downs via
Darren Rovell
.
The Kentucky Derby is one of the great American traditions. One of my favorite bits of Derby trivia is that Richard Nixon is the only sitting American President to ever attend a Kentucky Derby. One of the darker (no pun intended) aspects of Derby history that's stuck in my head is the fact that in 1911 the Kentucky Derby banned black jockeys after they won 15 of the first 28 Derbies. If you can't beat them - ban them I guess was the thought process.
Anyway - on to my picks:
Trifecta Box of - Nyquist (2-1); Destin (21-1) and Exaggerator (5-1)
I know Nyquist is the chalk choice but how foolish would you feel if he finishes in the top 3 and you didn't have him?
I am also taking long shot Majesto (was 30-1 but latest odds are 60-1) for a few dollars across the board.
Before following my advice please remember I'm just a casual observer of horse racing and that I'm the kind of person who thinks while watching the races about how funny it would be if instead of elaborate hats - the ladies (and Johnny Weir) had to wear fake beards instead.
Good luck. May the odds ever be in you favor!