Red Sox Magic Number - 68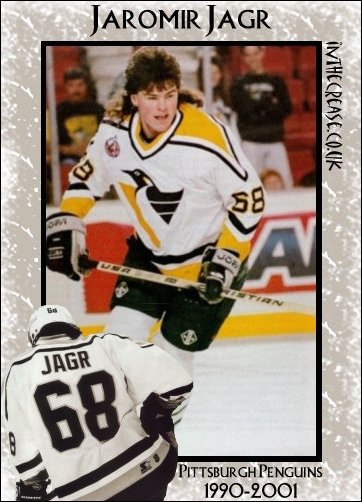 With the drubbing of the Orioles last night the Red Sox moved their magic number down to 68.
My initial inclination was to tell the old 68 joke - what's 68 you ask? Well that's where you go down on me and I owe you one.
Then I thought I'd mention that Josh Reddick was given number 68 when he came up in 2008. Of course Reddick now wears the number 16 and hopefully he'll be wearing it as the regular right fielder for the foreseeable future. It is time for JD Drew to take a role as a pinch hitter and bench player.
Jaromir Jagr is perhaps the most famous 68. It is said he picked 68 in memory of his grandfather who died in the
Prague Spring
Rebellion that occured in Czechoslovakia in the year 1968. That's a nice tribute.