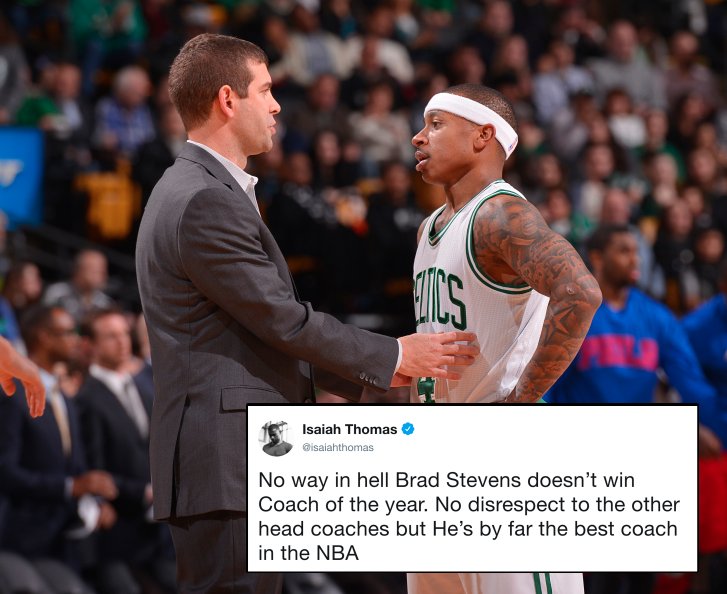 Dwane Casey was just voted NBA Coach of the Year
. No offense to Mr. Casey but he can't carry Brad Stevens jock when it comes to coaching. This award is a joke. But then again all these "Coach of the Year" awards seem to be.
This year's voting immediately reminded me that Red Auerbach (the best coach in NBA history) only won one NBA Coach of the Year award. And that was for the season the Celtics won their eight of nine consecutive championships.
It also reminded me Bill Belichick, despite being the consensus best coach in the league for the past 15 years, has only won 3 NFL Coach of the Year awards. His teams during those 3-years went a combined 44-4 so I guess they kind of had to give him the award those seasons.
Just to emphasize how much of a joke the NBA Coach of the Year is - not only did Brad Stevens not win - he did not receive any votes! Doc Rivers received a vote! (I agree with those who suggest that Doc voted for himself.)
Coach of the Year awards are crap!