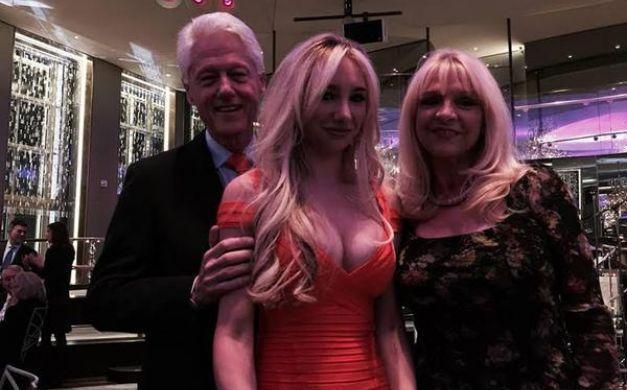 Bill Clinton has just two things on his mind today.... The two college football playoff games.
ALR
: Mister President thank you for joining us this morning. I understand you are a big college football fan. Who do you like in today's Oklahoma vs Clemson matchup?
BC
: Good to be here Chris. I woke up this morning craving melons for breakfast and now I'm craving some football. My first inclination was toward Clemson because I thought the coach's name was Yabbos Sweeney but I was mistaken. I know "Big Game" Bob Stoops is just 8-8 in bowl games in his career but I think the Sooners win this one. I'm giving the 4 points (though I'm hoping I get a line of -3.5 so I can buy half a point).
ALR
: And the Alabama vs. Michigan State game?
BC
: It may surprise some folks that Nick Saban is also just 8-8 straight up and against the spread in bowl games but here's the thing - Saban really brings his milk shakes to the yard when playing against former assistants. It's like me running an election against Al Gore (who is a real boob and not the good type of boob). I like the Crimson Tide even though 10 is a lot of pompoms to be giving up.
ALR
: Good luck Mister President.