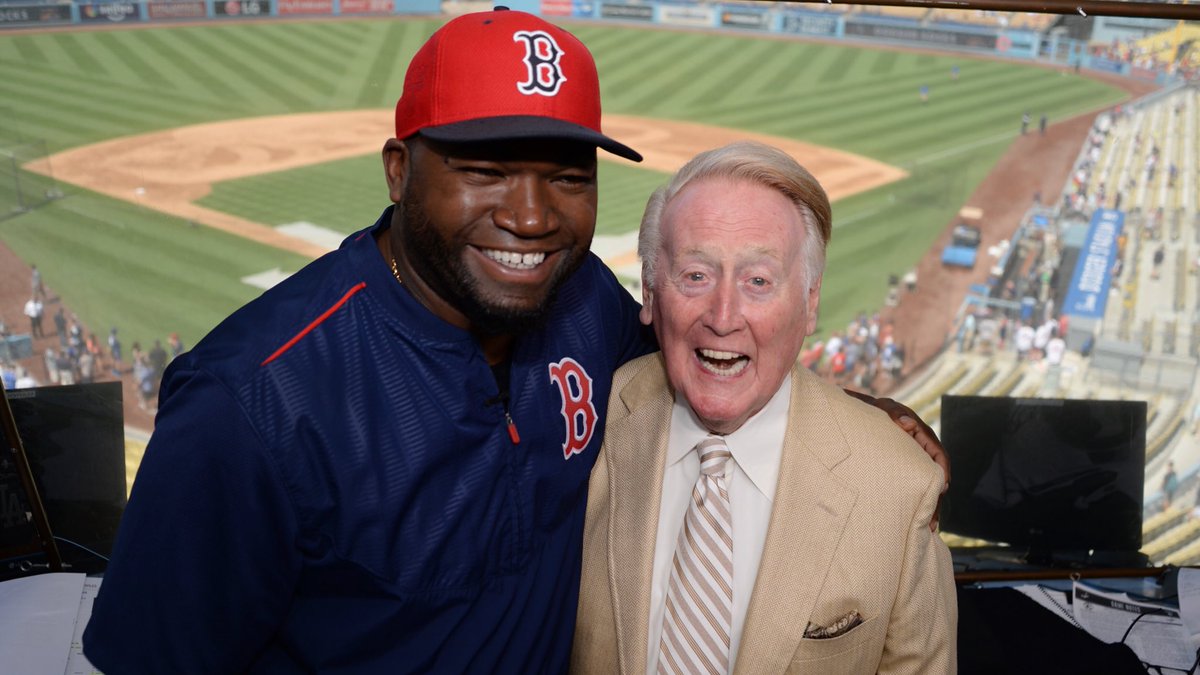 On Sunday David Ortiz went to the Dodgers' broadcast booth to visit legend Vin Scully. The result was the above picture. With the news of Alex Rodriguez's "retirement" - I couldn't help but wonder if A-Rod had likewise visited Scully - would Vin have had the same look of joy on his face?
The Dodgers honored Ortiz with an on-the-field pre-game ceremony Friday.
The Red Sox plan no similar sendoff for A-Rod in his last visit to Fenway starting tonight
.
A-Rod and Big Papi are both first-ballot Hall of Fame players. It just struck me the difference of how the two are regarded personally around baseball.