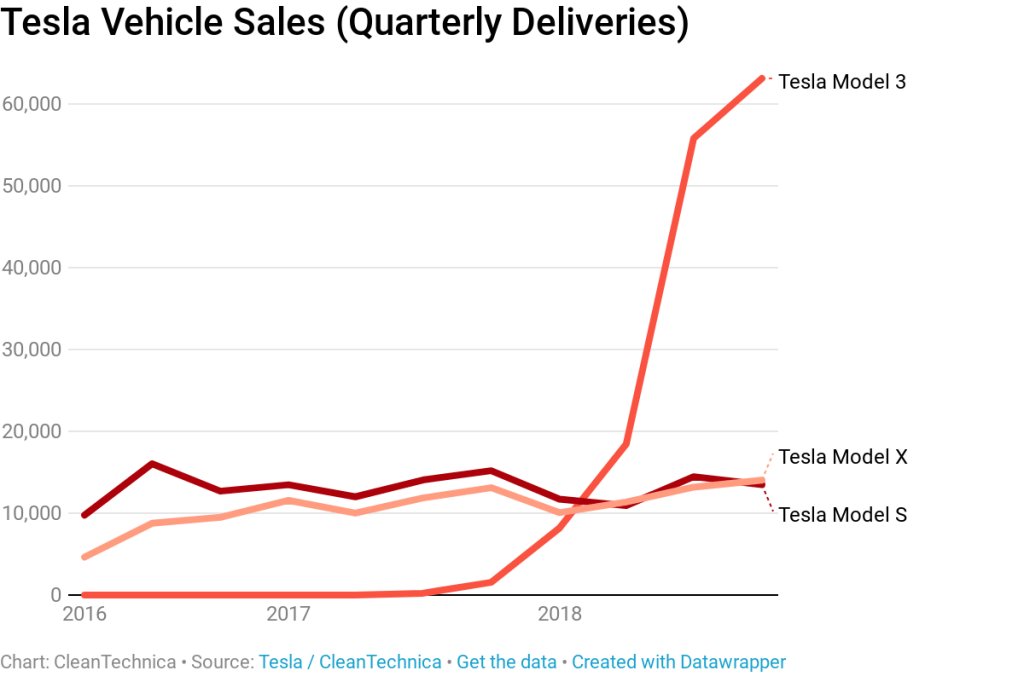 Big first week of the year in Musk World.
Tesla blew away its production estimates which produced an astonishing 367% year over year growth for the company
.
This huge year over year growth was the result in large part by a
phenomenal December which saw the company deliver roughly 32,600 cars
. Astounding!
Tesla sales reportedly represent two-thirds of all revenue for electric vehicles sold last year
. Talk about owning a market.
Yet despite this success -
Wall Street wasn't satisfied
.
While some on Wall Street have been cool to Tesla -
for young job seekers it's the hottest place to be
. And while I agree that Tesla would be an awesome place to work -
I don't think I'd like to live in a Tesla like this guy
.
Meanwhile internationally -
Tesla's GigaFactory 3 in China hits an important milestone
with the perimeter fence around the 864,885 square foot proposed facility going up and a 6-month construction permit being granted by the local government. I imagine that if Tesla can have production of cars ready by the end of 2019 or even the start of 2020 then that will be big for the company's stock price.
In SpaceX news
the Crew Dragon and the Falcon 9 are about one month away from their first orbital test flight
.
Finally - if you're curious on how a Model 3 gets made below is a video. (Not sure about you but when I watch this I have
Ode to Joy
playing in my head.)