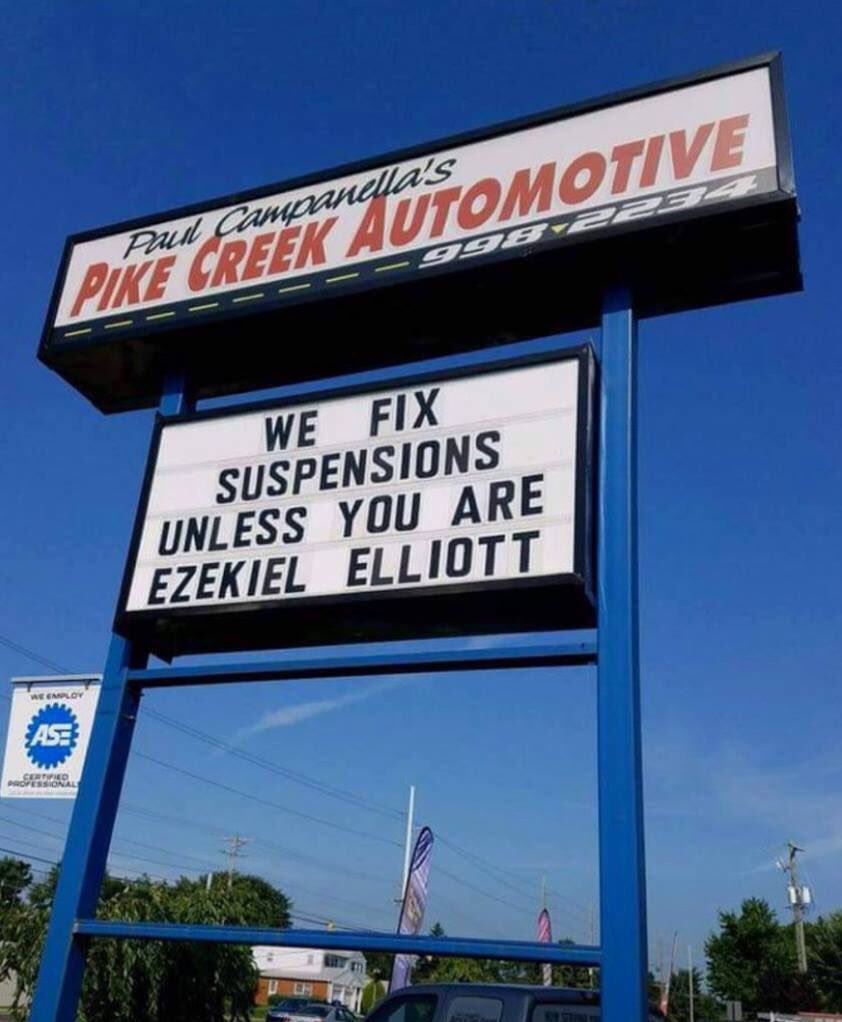 Football great Herschel Walker has come out against NFL players protesting during the anthem
. Once again helping to keep the issue in the public eye. An issue the NFL would dearly love to see go away. As an aside - Herschel Walker and the Hanukkah Goblins would be a great name for a band.
The anthem protest, Jerry Jones vs Goodell, CTE, declining TV ratings, Jim Irsay as human butt-plug - none of these issues are going away and now there's a new wrinkle to deal with.
Most people have focused on the impact unreimbursed employee business expenses under President Trump's new tax plan would effect teachers but it would also impact NFL players. So far this year NFL players have been fined $2.1 million but those fines are currently deductible expenses. Under the new plan - not so much. This could loom as another brick in the wall against Roger Goodell's judge, jury and executioner style justice and another big issue when the contract between the NFL and NFLPA comes up.
Scrap Roger Goodell as Commissioner already! He's clearly part of the problem not the solution. Why can't these supposed great businessmen who own NFL teams see that?
I've been so crap this year on my picks that I actually went 1-1 last week and my winning percentage went up! Now 6-16-1 on the season. Here's today's picks (I'm due for a big week ).
Baltimore -2
at Green Bay - Lord help me I'm betting on Joe Flacco.
Kansas City -9.5
at NY Giants - taking two teams coming off their bye week.
New England -6.5
vs Raiders (in Mexico City) - got that Pats earlier in the week. Line's now up to Pats -7.5. I'm guessing
great American Tom Brady will once again wear this decal on his helmet
and Pats are undefeated when he does that.