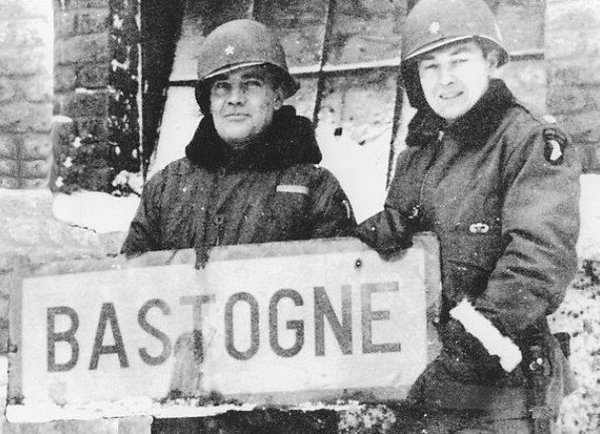 This week marks the 75th anniversary of what has become known as The Battle of the Bulge (December 16, 1944 to January 25, 1945).
Old AF Sarge has a nice remembrance of the Battle and the costs paid
.
Mental Floss has 10 things you might not know about the Battle of the Bulge
(some good stuff including how the Battle got its name and perhaps the one American officer who saw the attack coming).
There has been some notice of the anniversary in the news
. But honestly not much.
Sadly many 35-years old and younger may have only heard of the battle because it was featured in HBO's
Band of Brothers
(great show).
Personally I'm fascinated by the men who fought the battle. Men like Baseball Hall of Famer
Warren Spahn
or writer Kurt Vonnegut who was taken prisoner during the battle (and later survived the bombing of Dresden).
People like actor Jack Warden
. Or
baseball manager Ralph Houk
who was nicknamed the Major for good reason (Houk's exploits during the war would make an excellent movie).
Sadly most of these heroes have passed and for too many their memories and sacrifices are being forgotten. All the more reason for people to do their small part in keeping anniversaries like these in our thoughts and deeds so that the younger generations can understand the price paid by those who came before them.