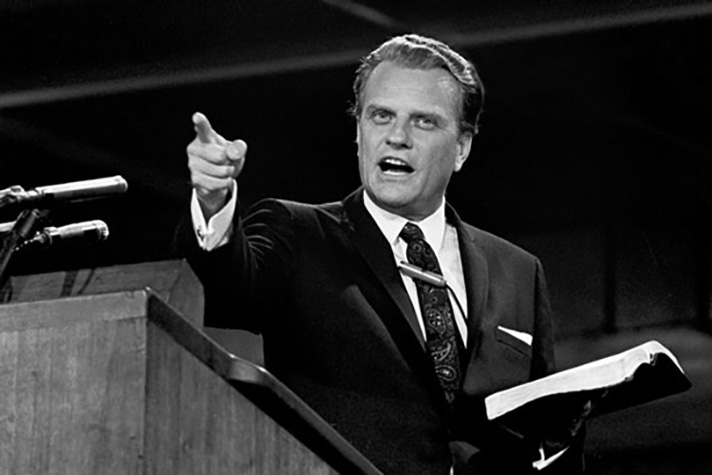 In a strange way Kim Jong Un owes his position as Supreme Leader of North Korea to the Presbyterian Church.
Kim Jong Un's great-grandmother was Kim Song Ju who was active in the Presbyterian Church. His great-grandfather was Kim Hyong Jik who was educated in schools founded by American missionaries. Kim Jong Un's great-grandparents were introduced to each other by Nelson Bell, who is probably best known as the father-in-law of the famous evangelist Billy Graham.
Billy Graham twice visited North Korea and met with then leader Kim Il Song (Kim Jong Un's father) in 1992 and 1994.
I'm fascinated by these little wrinkles in history. (Info via
The Hermit King: The Dangerous Game of Kim Jong Un
)