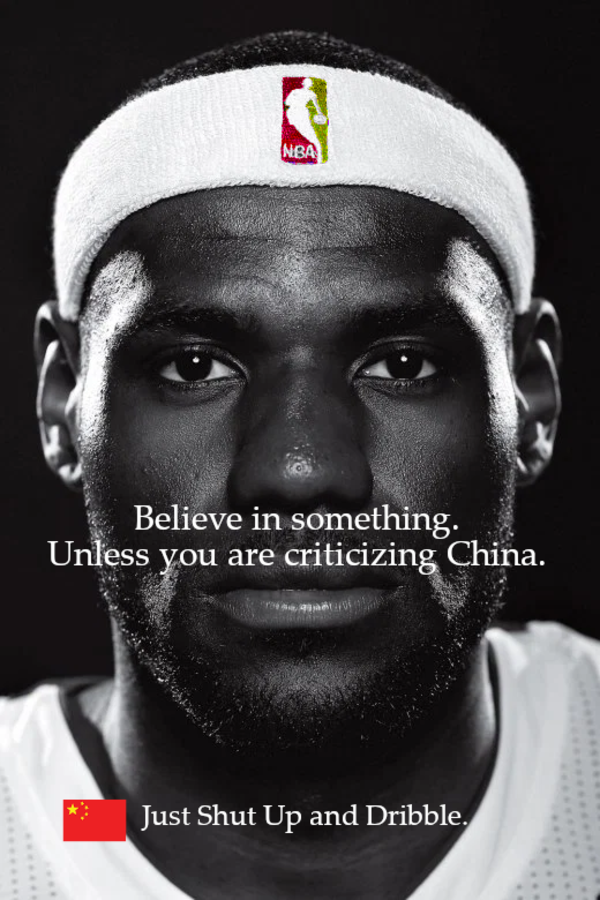 Making a prediction that in three-years or less when the NBA renews their TV deals and it is for a lot less than the current NBA 9-year $24 billion TV deal with ESPN and Turner (deal expires in 2025). Many things will be blamed for the reduction in revenue but the "Social Messaging" political stances the league took this year won't be one of them.
Another prediction - when it is time for a new CBA (Collective Bargaining Agreement) between the owners and players - the players will not accept the reality of the new salary cap which will be much less than the current one. I'd look for a lockout by the owners or a strike by the players either of which will be the final nail in the coffin for the NBA.
Short-term if LeBron James wanted some good PR (to offset some of his blatant jock-sniffing of Communist China) I'd suggest he donate his entire NBA playoffs share to the management and housekeeping staff of the hotel the Lakers are staying at during the bubble in Orlando.
It's the least he could do.