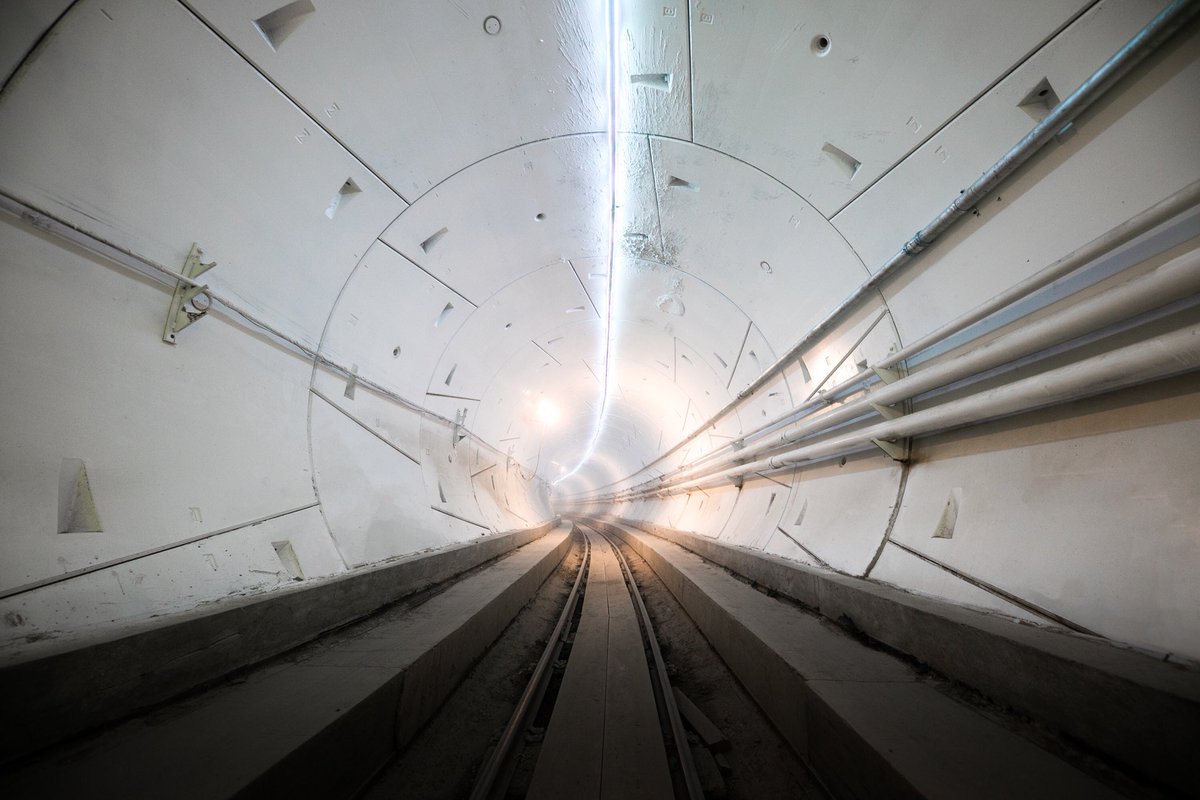 The big news this week was the
opening of The Boring Company's 1.14 mile tunnel in LA
. The $10 million tunnel has one end in a parking lot owned by SpaceX and the other end in Hawthorne, CA. Next up for The Boring Company may be a 17-mile tunnel from downtown Chicago to O'Hare Airport. It might be a "bumpy" ride before these tunnels become reality.
Right now the tunnel that just opened in LA might just be the world's greatest amusement ride
.
The cost of just under $10 million per mile could be The Boring Company's "killer app" as
underground subways in the US cost anywhere between $600 million per mile (Seattle U-Link) and $920 million per mile (LA Regional Connector)
. And Must thinks he can do it even more cost effectively than $10 million per mile.
For some Tesla owners the big news this week might be the ability to make your car "fart"
. Technically it's Tesla's Emissions Testing Mode but it comes with the choices from six different fart noises.
Lost in all the fart hubbub is that a "Romance Mode" was released at the same time
.
Meanwhile
CNBC reports SpaceX is raising $500 million to pushing its valuation to $30.5 billion
. I remain skeptical of the Starlink network because of latency issues that are inherent in satellite broadband and other consumer related issues. In other SpaceX news -
the Dragon 2 capsule got a high profile visitor last week in VP Mike Pence
.
For investors Tesla was by far the best auto stock to invest in for 2018
. With profitable quarters forecast for 2019 and things like the
54,000 square foot showroom that opened this week in Eindhoven
my guess is that Tesla will be the best auto stock of 2019 too.
Just saying but Tesla stock would make a nice last minute Christmas gift (Hint Hint).