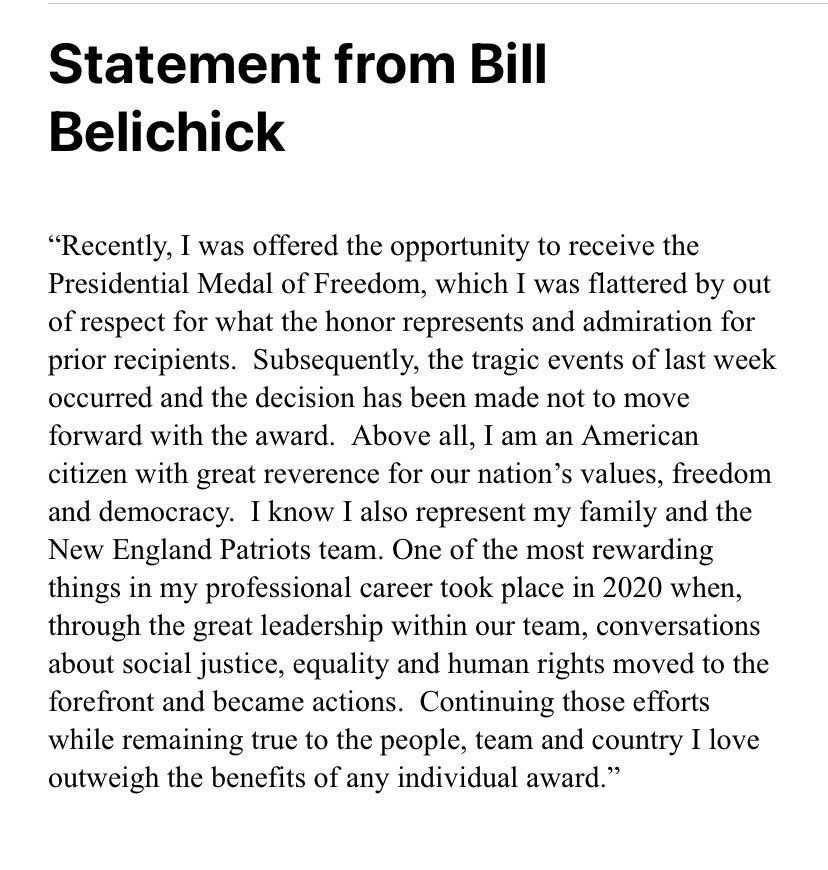 I hate that politics has permeated every aspect of American life - including sports, However, I completely understand why Belichick acted the way he did.
There's nothing the Patriots dislike more than either giving opponents bulletin board material or turnovers especially unforced errors. To accept the Medal of Freedom in this charged political atmosphere would have been detrimental to the team. Like it or not many free agents would have considered a Belichick /Trump relationship a reason not to sign with New England this coming off-season. And other teams would have played up that angle too in their attempts to win over those same free agents. Accepting the Medal at this time would have been an unforced error.
Belichick was put into a bit of a "damned if you do - damned if you don't" situation but has seemingly made the best of it.
The motto in New England is "Do your job!" And this week part of Bill Belichick's job was to decline the Medal of Freedom.